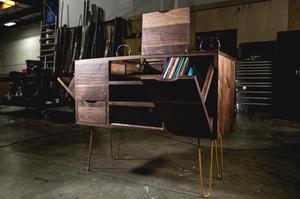 Plug in, get the ice out and relax – your festive haven has arrived.

– GQ
I designed this piece for a collaboration between LSTN Sound Co. and Chivas Regal in 2016. They commissioned a statement piece to express the shared values of the companies: classic craftsmanship paired with tasteful design.

The piece is a classic stereo console inspired by midcentury designers like Ray and Charles Eames, Finn Juhl, and more. Like LSTN's Troubadour headphones or a bottle of Chivas, it holds a timeless appeal and makes an immediate statement.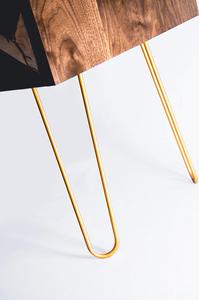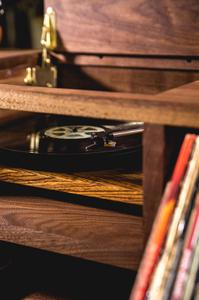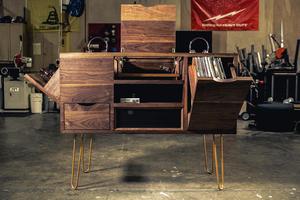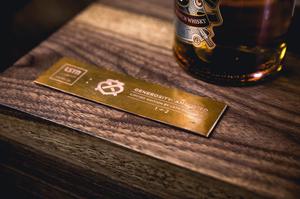 The piece is inspired by the two companie's shared values. Recycled copper from a former Chivas barrel is used for the nameplate and inspires the copper accents throughout the piece. Solid American walnut gives extra resonance to the custom-built speakers. Storage for up to 50 LP's, two bottles of Chivas, and a pair of Apolis-designed glasses complete the piece's functionality.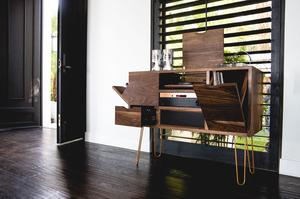 One of my happiest moments was when the builders saw my plans and said they could get straight to work–no changes or modifications would be needed. The team at White Walls Fabrication took the console from paper to reality, and Brian, Tyler, Jordan, and everyone else deserve a huge thanks. This console would not exist without them.